"Now, more than ever there is a need for a global commitment to drive policy and implementation of what we already know to push the global fight against cancer to a whole new level. Action taken by every person, organization, and government will reduce the burden of cancer. On World Cancer Day, we must show that cancer is 'Not Beyond Us'.
——Mary Gospodarowicz, UICC Immediate-Past President, Medical Director of the Princess Margaret Cancer Centre at the University Health Network
That quote is from one of my two cancer hospitals. When I heard that Wednesday was World Cancer Day, I thought I should do something. My very first reaction was to bake cookies—Valentine's is around the corner, cookies are top of mind, and as a baker of fancy cookies, each special occasion has a cookie to go with it. But this one doesn't really, aside from cookies with ribbons of various colours.
So I thought maybe I should go to an event and lend my support. Wednesdays I attend an exercise class that increases lymphatic drainage, so I am up, dressed and sociable for the most part, and tomorrow I am meeting an old friend for lunch after the class. I would be thrilled if we could get through the lunch by not even touching on cancer, let alone celebrate it or spread the good word. Time to look it up on the inter webs: World Cancer Day.
Not too many things to do to celebrate World Cancer Day. There's a selfie contest, and the screening of N.E.D. , but I found a very real way to spread the word: my cancer IQ self-tests. I did the online test for breast cancer, just five minutes of my time, and guess what my risk for breast cancer was?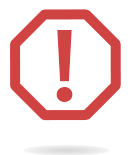 YOUR RISK: HIGHER THAN AVERAGE
An average Canadian woman's risk of developing breast cancer in her lifetime is 1 in 9. Your risk for developing breast cancer is higher than most Canadian women. Use the information in your risk assessment report and talk to your doctor or nurse practitioner about what you can do to help reduce your risk.
Well, with the benefit of hindsight, you can see how accurate the scoring was on that one! They have quizzes for colorectal, lung and cervical cancer as well as breast.
So, sorry, no cookies to celebrate World Cancer Day, just some info to share that might save your life. Go figure…
Filed under: breast cancer, cancer, celebrations | Tagged: breast cancer, World Cancer Day |